Lighthouse Fleurieu
Having been postponed for April, this event is now on September 18th 2021.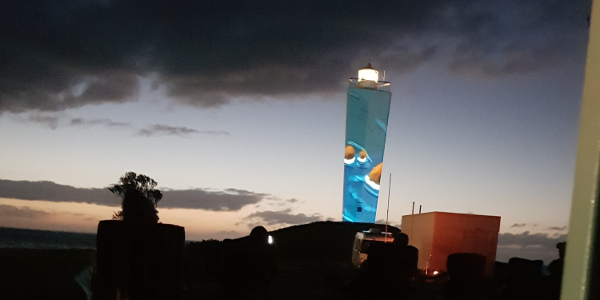 From grants from Festivals Australia, and Country Arts SA, a storybook RUGGED has been created by Illuminart, Part of Things, Chris Gaston, Sammi Lane, and Michael Rostig, from stories of the local community. This will be projected on the lighthouse in a very special event.
From 5.00pm - 8.00pm
The event is free (purchase own food and drink) but booking is essential.
To book your options are:
EMAIL cooee@visitfleurieucoast.com.au
or PHONE 08 8558 0240
or ONLINE
If booking online, please select the date of the event (18/9/2021) , and the number of people to give a booking button